Languages of Maharashtra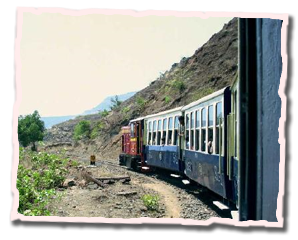 The language is the reflection of the culture of any particular region. The Maharashtrian people are known as Marathi people and their official language is Marathi. Other dominant languages of Maharashtra are Konkani, Hindi and English. Marathi is an Indo Aryan language. It is the fourth most widely spoken language in India and the 15th most spoken language in the world.
The origin of Marathi dates back to 1300 years ago. Its syntax and grammar are derived from Prakrit and Pali. Though Marathi is the official language of Maharashtra, it is widely spoken in some parts of neighbouring states too such as Goa, Gujarat, Karnataka, Tamil Nadu, Andhra Pradesh, Madhya Pradesh, Union territories of Daman and Diu and Dadra and Nagar Haveli. Cities like Surat, Baroda, Hubli, Belgaum, Dharwad, Bidar, Gwalior, Indore, Hyderabad and Tanjore have some Marathi-speaking communities.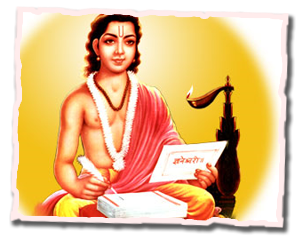 The Marathi literature has its origin in the 13th century. It is developed from the Maharashtrian Prakrit, which was the official language of the Satavahana Empire. The Marathi literature was developed after the rise of Yadava dynasty of Devgiri. Many famous Marathi saints such as Dynaneshwar, Eknath and Tukaram can be credited with endowing Marathi literature with richness. There is a plenty of excellent literature written in Marathi.
Marathi literature and Marathi drama, which are both very progressive and rich, encapsulate the cultural tradition of Maharashtra very well. The ancient Marathi literature includes the classic books written by the popular saints such as Dynaneshwar, Tukaram, Namdev, Eknath and Samartha Ramdas. Dnyaneshwari, written by Saint Dynaneshwar, is considered as a milestone in Marathi literature. Mukteshwar made the translation of the great epic Mahabharata into Marathi language. Dasabodh and Manache Shlok written by Ramdas are also very popular. Recently, great writers like PL Deshpande, PK Atre, NS Phadke, Vijay Tenulkar, Vasant Kanetkar, VS Khanndekar and Shivaji Sawant have added richness to the Marathi literature by their heart-touching books. The Marathi dramas have preserved their identity. Many musical dramas, comic dramas and emotional family dramas are very popular among the people of Maharashtra.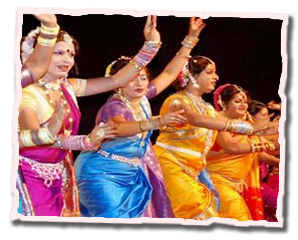 There are different divisions of Marathi language according to the dialects. They are Khandeshi, Konkani, Ahirani, Varhadi, Samavedi, Wadvali and Are Marathi. Ahirani is spoken in Dhule, Jalgaon, Nashik and Nandurbar. Ahirani language has adapted some words from Hindi and Gujarati. Khandeshi language is spoken in east Khandesh, especially in Raver and Yawal Talukas. It is also called as Tawadi. Varhadi language is spoken in the Vidarbha region.
According to the Constitution of India, Konkani is one of the 22 official languages. Konkani is sub-divided into numerous sub-dialects such as Malvani, Warli, Dangi and Konkan. Wadvali was usually spoken by Wadvals, the agricultural plot owners of Naigaon and Vasai region. This dialect is preserved by the native Roman Catholics. Samvedi is generally spoken in the interior regions of Virar and Nala Sopara, located to the north of Mumbai. As the name suggests, its origin is associated with the Samavedi Brahmins. Are Marathi is mostly spoken in Andhra Pradesh.
Due to globalization, influence of English is increasing on the younger generation. The Government of Maharashtra has declared that English should be taught as the second language from the first standard. Hindi and English are also widely used languages in Maharashtra, in the urban areas. The capital city Mumbai is the cosmopolitan city. You can hear the combination of languages like Punjabi, Hindi, Urdu, English and Sindhi, etc. resonate through its concrete jungle.