Culture & Tradition Of Maharashtra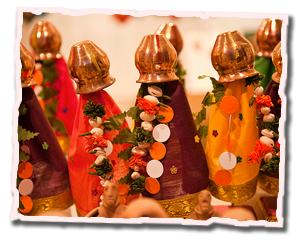 Maharashtra is blessed with a rich and diversified cultural heritage. The state has several communities belonging to different religions, and a number of festivities colors the culture of Maharashtra with the spirit of exuberance. Some of the popular festivals that are celebrated in Maharashtra are Diwali, Ganesh Chaturthi, Gudi Padwa, Dasara, Nag Panchami, Gokul Ashtami, Narali Pournima, Pola, Makar Sankranti, Banganga Festival and Holi.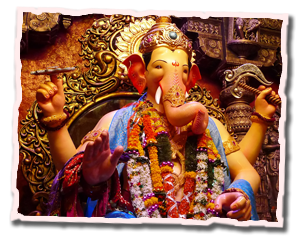 Ganesh Chaturthi is the most important festival of Maharashtra and an integral part of the culture of Maharashtra. It is being celebrated in the month of August/September. It is performed to celebrate the mythical birth anniversary of Lord Ganesha. Here the idols of Lord Ganesha are placed on decorated seats, in raised platforms, in homes or elaborately decorated tents, and are being venerated by the people. The sizes of the Ganapati idols vary from 3/4 th of an inch to 25 feet. The culmination of this 11-day-long festival ends in a frenzy as crowds spill on the streets to immerse their idols in the water. The procession is marked by singing and dancing, and an overwhelming spirit of gaiety pervades the atmosphere. In Mumbai, Ganesh Chaturthi festival can give a fair indication of the euphoria of the Maharastrian people regarding this festival, and besides being a festive occasion, it is also a tourist attraction for the outsider in itself.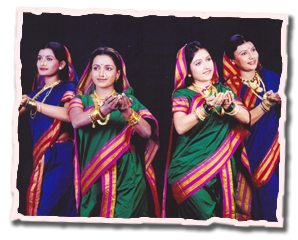 Diwali is considered the greatest festival of the Hindus. It is popular all over India. This festival of lights is celebrated for four days. Pune Festival, Ellora Festival and Elephanta Caves Festival are the regional festivals that are celebrated in Pune, Aurangabad and Mumbai respectively. The Muslim communities celebrate the festivals like Eid and Moharram. As Maharashtra's capital Mumbai is a cosmopolitan city, it has sizeable pockets of Christian population. They celebrate their festival like Christmas, which also attracts active participation from all other communities.
As Maharashtrian people are very religious, there are many temples in different regions of Maharashtra. These temples are very old and many of them have a singular architectural style, which is the combination of South and North Indian styles. They represent the Hindu, Jain and Buddhist culture of Maharashtra, all of which have strong historical linkages. Some of the religious destinations in Maharashtra are Pandharpur, Ashtavinayak (eight temple sites of Lord Ganesha), Bhimashankar, Kolhapur, Tuljapur and Nashik. There are also many dargahs and churches in Maharashtra.
The folk dances are an integral part of the culture of Maharashtra. Various folk dances are performed during the festivals and special occasions. They are representatives of the rich cultural heritage of Maharashtra. Some of the popular folk dances in Maharashtra are Lavni, Dhangari Gaja, Povadas, Koli dance and Tamasha. Dindi and Kala are the religious folk dances. Culture of Maharashtra is very glorious with a great variety. It gives a unique identity to the state